ORGANIZATION CHART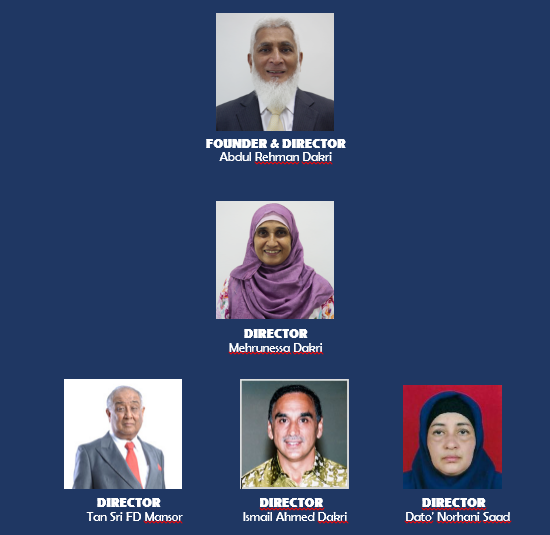 In Malawi, Africa, the founder Abdul Rehman Dakri attended Dedza Secondary School. At 16 he travelled to England to work in a metal industry. A year later, he founded A. Dakri Co. Ltd, a textile firm that produces fabric and garments and is managed by the Dakri family.

In 2003, he retired in Malaysia through the My Second Home Programme. In Malaysia, he accomplished his lifelong goal of establishing an orphanage for poor children. Therefore, Rumah Aman was founded in 2005. He is both the founder and director of Rumah Aman (Shah Alam),
The organisation responsible for managing the orphanage and welfare home. He is in charge of Rumah Aman's fund-raising and oversees all of its operations. Prior to moving to Malaysia, he was involved in community service and volunteered for Garden of Peace, an East London charity that manages a Muslim cemetery.
VISION
To promote peace and fulfillment in the lives of the children and people who have deprived of a normal living environment due to unfortunate and unforeseen circumstances. Their vission is based on the Quran and the Sunna of Prophet Muhammad s.a.w. (May Allah bless him and grant him peace).


MISSION
To introduce and propagate the strict non-ethnic, non-racial, non-profit work and vision of the charity for a sustainable world in peace. we aim to carry out this mission by establishing first class facilities to provide care, security, joy, education and life-enriching assistance to the children and the needy in our care.